CEO Corner
Meet Willie Brooks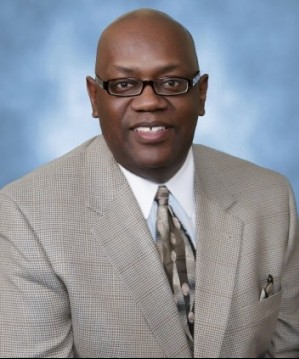 Willie Brooks' extensive expertise in both healthcare and finance serve as the foundation for his important role as President and CEO of the Detroit Wayne Integrated Health Network (DWIHN). Under his guidance, DWIHN identifies, influences, and delivers services to nearly 75,000 Wayne County residents with serious mental illness, intellectual and developmental disabilities and substance use disorders.
Mr. Brooks serves as the chief liaison between the organization's Board of Directors, people receiving services, community partners, and state legislators. He works closely with each of them to ensure that their concerns are addressed, solutions are initiated, and that Wayne County citizens in need of mental health assistance receive quality services that promote independence, inclusion, and equality.
Willie's impressive professional career in mental health, physical health and finance fields spans nearly three decades. He earned both his Master of Art in Economics and Master of Science Finance degrees from Walsh College. He received his Bachelor of Arts in Psychology from William Tyndale College. He has served the mental health community most recently as Executive Director and Chief Financial Officer of the Oakland Community Health Network. He has worked as a healthcare business analyst with Maryland Health Care Systems and was also a marketing director for Blue Cross of Michigan Health Care System.
Willie is well respected among his peers for his detailed knowledge of investing, banking, and monetary policies; healthcare economics, and interpersonal skills involving relationships with people receiving services. His unique and diverse skills are valuable assets to organizations and people he works with, but also to students at Walsh College where he serves as an adjunct professor.
Willie's longstanding commitment to his family, community, and those in need of help, continue to provide the framework that promotes his credibility and admiration as an exemplary leader.
DWIHN Guiding Principles
Consumer & Community Focused; Data-Driven; Evidence-Based
SERVICE TO THE CITIZENS OF DETROIT & WAYNE COUNTY
We exist to serve and support individuals with mental illness, developmental disabilities and substance use disorders. Everything we do should be towards that end. We must always ask ourselves: "How does this action help people who are mentally ill, developmentally disabled or have substances use disorders?

Providers are our partners. There will be open communication, mutual respect and accountability between us.

Communication amongst our board, staff and providers should always be open, direct, respectful and timely with no surprises.

Integrity and honesty is key. Don't do it if you would not want your mother to read about it in the newspaper or see your face on the news.
DATA-DRIVEN, EVIDENCED-BASED ORGANIZATION
We are a data driven organization. We must strive to be the "Sgt Friday" of behavioral health organizations providing "just the facts".

We will strive to follow best practices in all we do.

Service is our mission. While we are a data driven organization, the data is always to be used to support the people we serve. We will never lose sight that behind the data is someone's mother, father, sister or brother…real people with real needs.
DECISION-MAKING
Team work. Together, we are better!

Our decision-making process must be open, transparent and in accordance with the law. We will strive to appropriately engage internal and external stakeholders in all we do. There is a time for participation, input, feedback, discussion and debate – but not as a delay tactic for making decisions and producing results.

Fiscal Integrity. If it was your money (it is our tax dollars after all) would you spend it this way?

Quality not politics will guide our actions.
QUALITY & CONTINUOUS IMPROVEMENT
We will strive to be the best in all we do. We need to constantly ask ourselves: "Are we providing the level of care and support we would want for our own families?"

We must hold ourselves and others accountable and responsible for our actions. We are individuals, but one "Network," striving to do our best to serve and support the consumers residing in Detroit/Wayne County, Michigan.

Process is important as an efficient and effective pathway to results. We must constantly seek to be better for the sake of our consumers.

We will lead change that produces progress and results.

We will treat EVERYONE with Dignity and Respect.